Aboriginal Health Television (AHTV) reaches over 500,000 Indigenous clients and their support people in Aboriginal Community Controlled Health Organisations & Aboriginal Medical Services across the country each month.  Our digital TV network delivers targeted, culturally relevant, health & wellbeing messages to Aboriginal & Torres Strait Islander communities resulting in better health decisions & outcomes.
AHTV plays video content in the waiting rooms of Aboriginal Medical Services' and Aboriginal Community Controlled Health Organisations nationally. Our network reaches audiences of all ages in urban, rural and remote areas. Get in touch to find out more and have the AHTV network connected at your clinic.
ARE YOU A VISUAL STORYTELLER?
Are you a content producer creating Aboriginal screen content? Or do you enjoy creating your own visual stories about your local community, family, culture, work & hobbies?  AHTV are always on the lookout for relevant video content to educate, entertain and engage our network audience. Get in touch to find out more and tell your story.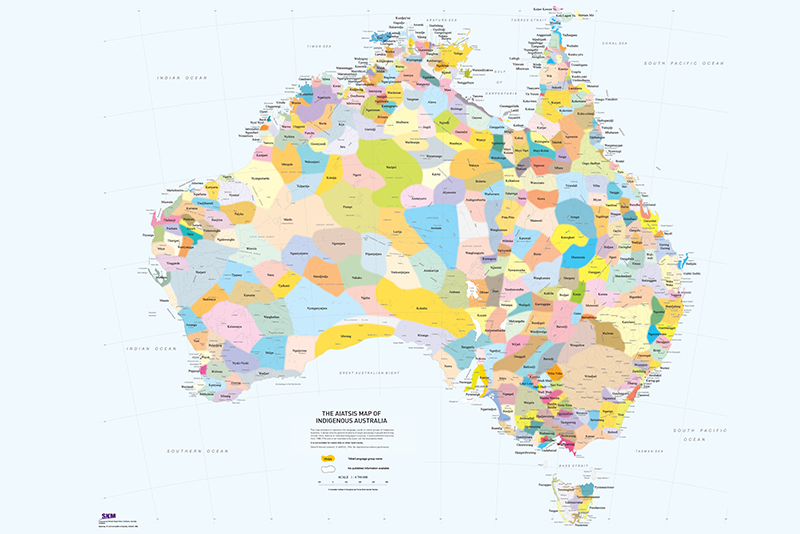 We are a health & wellbeing network defined by place, history, language, culture & family.
*This map attempts to represent the language, social or nation groups of Aboriginal Australia. It shows only the general locations of larger groupings of people which may include clans, dialects or individual languages in a group. It used published resources from 1988-1994 and is not intended to be exact, nor the boundaries fixed. It is not suitable for native title or other land claims. David R Horton (creator), © Aboriginal Studies Press, AIATSIS, 1996. No reproduction without permission.
We play relevant, geo-targeted content - curated for community & created by community.